Welcome to

Derm-E-Care

Making people look beautiful is a challenge in itself and we fulfilled this challenge. We realized the dreams of lakhs of people by bringing the latest technology to India in the field of hair, skin and body non-surgical treatment at an affordable cost.

Team Derm-E-Care
Services

For You
Permanent Makeup
Clear the faults by using the permanent makeup art- it gives a long-lasting facelift to each feature. Permanent makeup is an advanced cosmetic technique where color pigments are included to produce designs that look like makeup. Also, several other permanent enhancing colors will be added as a coating on the face, eyelids, beauty spots, eyeliner, and lipstick. It is also used to produce artificial eyebrow mainly for Alopecia Patients & Particularly in people who have lost them as a consequence of old age, disease. Derm-E-Care is treating people through permanent makeup in Mumbai.
Armed with this consciousness, you can easily make the right decision now. Unleash glamour on your face and secure the rewards instantly!
Get in touch with Derm-E-Care for more details!
We at Derm-E-Caremake sure you get the best body which Glamorizes the new YOU! To book an appointment with our doctors, please click on the below button. Consultation is absolutely FREE!!
Microblading Brows
Ombre Powder Brows
Combination Brows
Nano Brows
Alopecia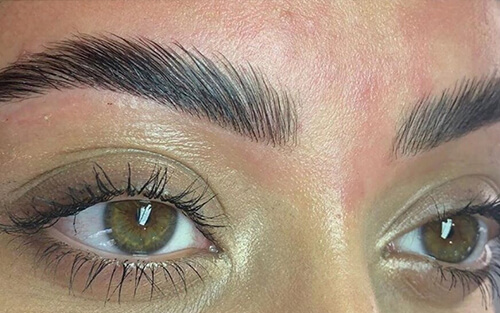 Brow Lamination & Lash Lift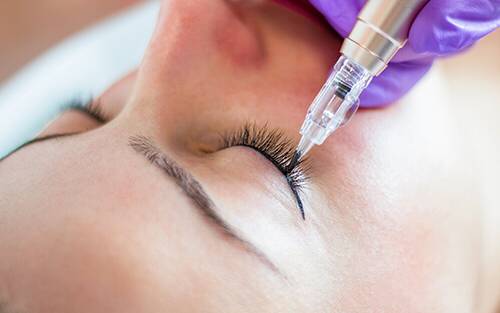 Semi Permanent Eyeliner
Lip Blush – Permanent Lip Color and Dark Lip Correction
I have taken skin treatment at Dermecare and my skin is glowing. Amazing results as Dr. Zubaida is there to guide everytime. Did Permanent Lipstick, Eyebrows and Fat loss Injection too. It is a one stop solution for all my problem. And got results in all the treatments great work Team Dermecare.
Just come once they will definitely have something for everyone
Highly Recommended to all as staff is friendly and treat you like family
Bandana Roy
I have no word to describe the results I got from Dr. Zubaida Dermecare clinic.
My Acne has completely gone. Very much satisfied from the results.
I did permanent lipstick and eyebrows also and she has changed my look fully.
I regain my confidence back.
Cannot put my eyes away from the mirror now
Thank You so much Team Dermecare
Nisha Sayyed
Best place for Eyebrows & Lipstick correction. Had a great experience at Derm-E-care.
Did skin treatment also my skin is glowing now for me Dr. Zubaida is the best skin specialist in Andheri West. Surely Recommend to everyone. Do visit you will be with them forever.
Great work Team Derm-E-Care
Nirmala Chheda
Opening Hours
Monday - Sunday

10:30am to 6:30pm